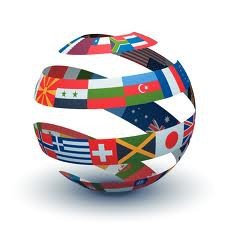 Worldwide Translation Services
Published 04 April 2013
SERVICIO DE TRADUCCIÓN:
· Servicio profesional detraductores especializados en Ingles, Español
· Servicio de redacción,revisión, adaptación y corrección de documentos y estilo de textos.
· Utilizamos lasherramientas que ofrece Internet para trabajar
· Amplia experiencia ycapacitación, lo que permite atender las necesidades de los clientes másexigentes, desarrollando servicios de primer nivel internacional a losmejores  precios del mercado.
· Seriedad absoluta,puntualidad, confidencialidad, eficiencia y cortesía.
El proceso de traducción escrita no se limita únicamente a pasar de una lengua a otra un documento.  Es necesario revisar el tipo de texto y hacer una adecuación de estilo, para así obtner una traducción óptima y de calidad.  Toda documentacion se maneja con seriedad y absoluta confidencialidad.  Contamos con los mejores traductores y recibimos todo tipo de documentos, médico, científico, comercial, legal, manuales, presentaciones power point, artículos, contratos, paginas web, interpretacion, edición, subtitulaje, etc.  Se conserva siempre el mismo formato del texto original.
Para protegerla confidencialidad de los documentos de nuestros clientes, los documentos setratan con gran cuidado y dentro del convenio con los traductores que trabajanpara nosotros se contemplan cláusulas específicas de confidencialidad.
TRANSLATION SERVICES
English into Spanish and Spanish into English:EnglishMexico is a team of professionals in bilingual communication, a team that is highly conscious of the importance of offering translations of the highest quality and with the best competitive prices.  We handle all type of documentos and texts, such as legal, medical, financial, manuals, power point presentations, articles, contracts, agreements, webpages, as well as subtitling, interpretation, editing, proofreading, etc.

 We use the latest tools and available resources in the market for our translation projects. This allows us to determine the specific terminology, satisfying the client's needs and creating a database for future projects. From simple, short documents to the most complex, large projects, we will provide you with accurate, fast, reliable and punctual professional translation services. We specialize in fast and professional high-volume business and general translations for our clients in Mexico, USA and worldwide.

Para mayor información, contáctanos directamente: info@englishmexico.com